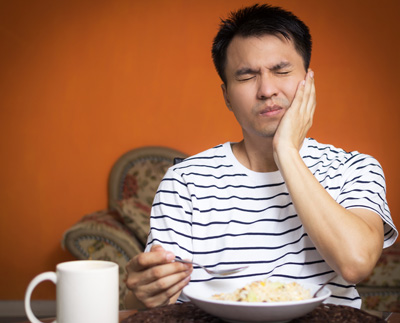 At All In One Dental, we provide emergency dental care that helps to restore a tooth that sustains damage from an accident or infection. If you live in Los Angeles or the 90045 area, we encourage you to save our phone number. Since there is no way to tell if or when you may have a dental emergency, putting (310) 645-6033 in your contact list can save you a trip to the emergency room.
Why we provide emergency dental care
Dr. Sooferi provides emergency dental care to ensure that patients can get the help they need right away. If you leave a damaged or infected tooth alone, you will risk the infection spreading.
Why should I visit you for emergency dental care instead of going to the ER?
While the physicians at the emergency room are skilled at treating health emergencies, they are not familiar with dental care. They can triage any problem that you have by helping to stop the bleeding, but they will not be able to restore a damaged tooth. Likewise, if you visit an emergency room due to dental pain, they can provide you with pain relief but cannot find out what is causing the pain and work to solve it. This is why you need to visit the dentist instead. Remember that even if you go to the emergency room, you will still likely need to visit the dentist anyway. Visit us for emergency dental care instead to save yourself the extra pain, time and money.
What types of procedures does an emergency dentist perform?
At All In One Dental, Dr. Sooferi provides the same type of services that you can receive during a traditional dental visit. The two most common issues that we address during emergency dental visits are:
Damage
It is actually fairly common for teeth to sustain damage in an accident. The damage can be due to a standard car accident, workplace injury, sports accident or other situation. While most adults do not think about cracking a tooth while playing a pickup game of basketball – it happens. These casual everyday events can lead to sudden tooth damage and if they do, you need to be sure to repair the damage as soon as possible. While providing emergency dental care, we can fix a cracked tooth, chipped tooth or even a tooth that is knocked out.
If you need an immediate dental restoration in the 90045 area, visit our office. For fast results we can use dental bonding. This is a resin, tooth-colored material that can be placed on top of your tooth, shaped, and hardened using a special dental light. It can be completed in one sitting so that you can walk in with a chipped tooth and leave with a fully restored one. Other solutions like dental veneers and dental crowns are also available to correct damage but typically require two visits to do so.
We can also provide emergency dental care if your tooth has been knocked out due to an accident or has fallen out after becoming loose. If you can find the tooth, rinse it and put it in a cup of milk, then come to our Los Angeles, CA dental office right away. There is a possibility that the tooth can be put back in your mouth. Otherwise, we can discuss replacement options that include dentures, a dental bridge, or a dental implant. All of these are possibilities that can appear completely natural so to learn more about them, call 310-645-6033.
Toothaches.
With emergency dental care, we see a lot of California patients that are suffering from a major toothache. This is a top reason that people seek out care right away instead of waiting for Monday or for the dentist to open in the morning. When a toothache strikes it can be debilitating and we can provide relief. The good news is that it does not have to be. At All In One Dental, we have found that most toothaches do not happen without warning. Typically, there are signs that can include discomfort when biting down, sensitivity to heat or cold, irritation when brushing or flossing, etc. If you sense any of these things, we encourage you to call (310) 645-6033 and schedule an appointment for a dental exam. Dr. Sooferi can examine you, look for any signs of infection or decay and treat the problem before you go from moderate discomfort to a raging toothache. Our friendly Los Angeles staff can work with you to schedule an appointment that fits within your schedule so that you have no reason to delay in seeking treatment. However, if you do not come in right away and do develop a bad toothache, we want to see you.
One of the common reasons for a bad toothache is severe decay or an infection. To resolve this issue, we may need to perform a root canal. We can do this while providing you with emergency dental care. Since the discomfort is caused by the infection, removing it will help you to feel better right away. First, we will numb the area and provide you with anesthesia and then create a small hole in your tooth so that the infected portion of it can be removed. Once done, the area will be cleaned before it is sealed. Dr. Sooferi will do everything available to safely ensure that the procedure is comfortable and after we are done you will feel significantly better than when you first came in. Sometimes it is also necessary to restore the tooth with a dental filling or crown. If this is the case we can either complete that portion of the procedure immediately or schedule a second appointment to do so.
Call All In One Dental for Emergency Dental Care
If you live in Los Angeles, CA or the 90045 area, call 310-645-6033 if you have any type of dental emergency. We will work to get you treated right away so that your discomfort can be relieved, your tooth restored, and your smile improved. We can also discuss any other oral health concerns that you may have.
Helpful Related Links
About our business, license, and website security
All In One Dental was established in 2008
We accept the following payment methods: American Express, Cash, Check, Discover, MasterCard, and Visa
We serve patients from the following counties: Los Angeles
We serve patients from the following cities: Los Angeles


Website Safety Ratings and Reputation – AVG Threat Labs. View Details
Norton Safe Web. View Details
Trend Micro Site Safety Center. View Details
Back to top of Emergency Dental Care